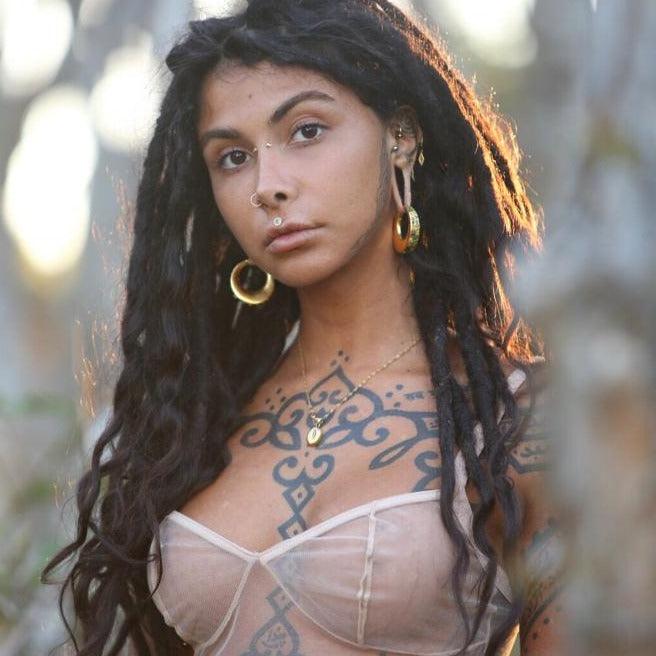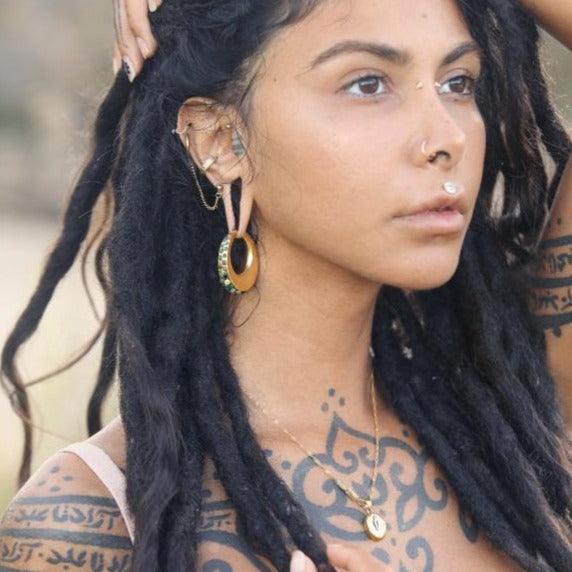 Safe & Secure Checkout
In Stock and Ready to Ship
This design has been expertly hand crafted using high quality Italian brass, plated in 22k gold enamel with high grade and ethically sourced Jade inlayed into the piece.
Each piece weighs 25 grams.
You will need a 4mm gauged ear to be able to accommodate these. 3.5cm x 3.5cm


NOTE :

 

This item is sold as a pair

These pieces contain over 50 jade stones per earring, over time and wear you may find that some of these stones may start to come loose. The better you look after your pieces, the more you can ensure their longevity.
Please note that there may be some extra adhesive on the surface of the earring, this is to better ensure that the stones stay in place. NO refunds or exchanges will be given for the pieces having glue on the stones, however we provide exchange if the stones in your earrings start to fall out within 3 months of you owning your pieces.
Please contact us for any customer service enquiries!